We build websites that work as hard as you do.
You want a beautiful website that converts visitors to new and returning customers. We'll design and build a website that will showcase the very best aspects of your business and connects with individuals at a personal level.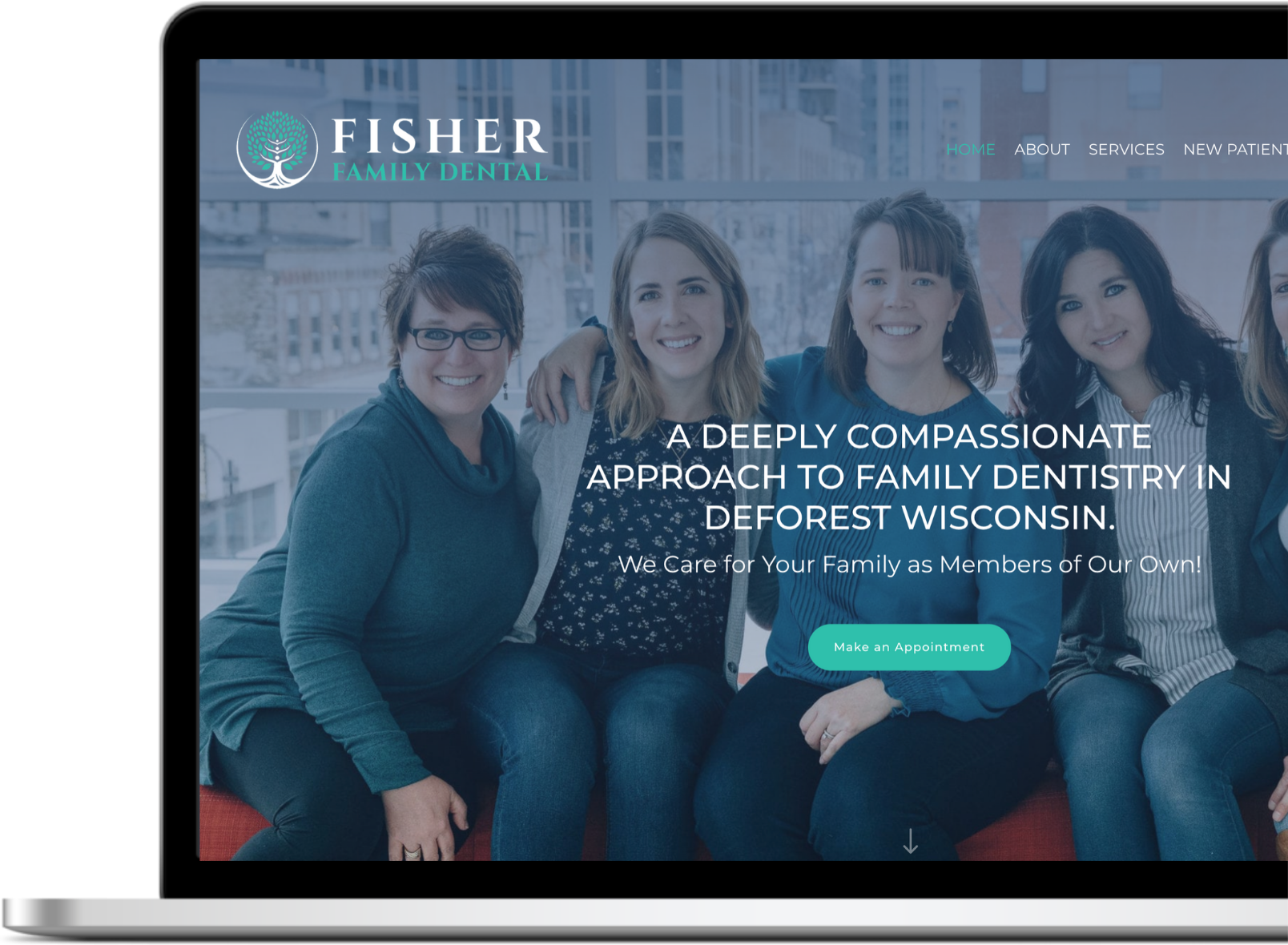 We Build Websites That Work As Hard As Dentists Do.
You want a beautiful website that converts visitors to new and returning patients. We'll design and build a website that will showcase the very best aspects of your dental practice.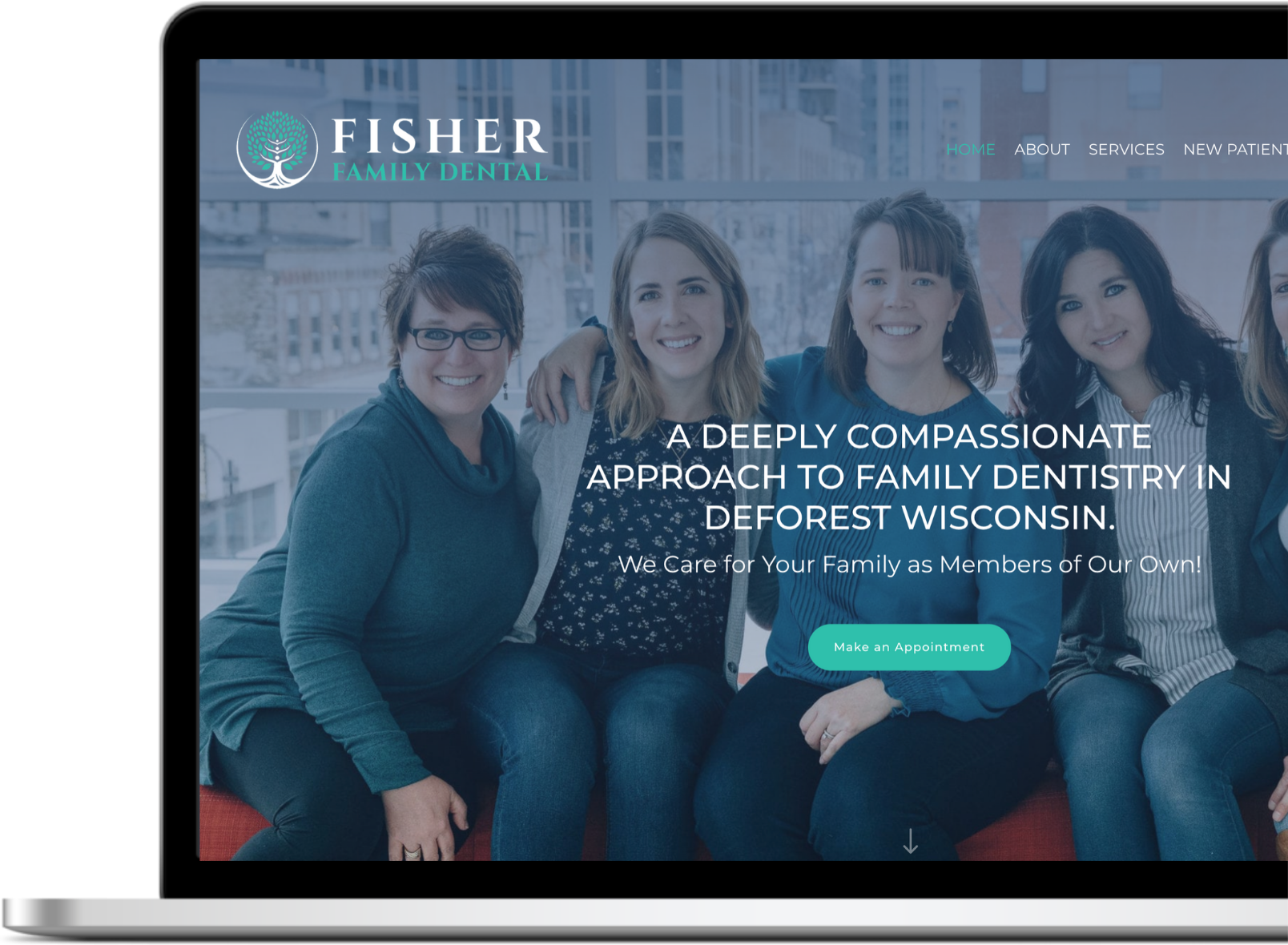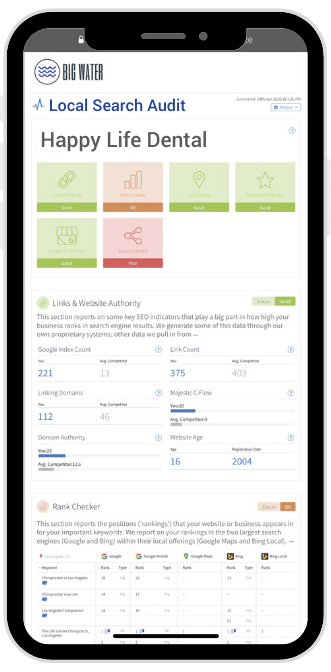 Our SEO strategies will help your business rise to the top.
You'll receive a complete overview of your online presence and SEO performance in minutes. Your report includes your dental practices's Google search rankings, business listings, reviews, & social media. Simply enter your practice name and we'll do the rest!
We got ideas about how to reach your ideal customers today.
Your business has a story that needs to be told. We dig into what makes you unique then tell your story in a way that connects to your customers' wants and needs.
Your messaging and marketing campaigns will be carefully crafted to meet your primary audience on their native channels. 
Dental Marketing Services
We offer a full suite of marketing services to be sure that your business will be found when people need you most.

Websites
Whether your business is startup or has been around for generations. We'll do the research to be sure your website converts leads into new customers. 

SEO
What use is a beautiful website if it can't be found? We utilize an extensive list of SEO best practices, then design a plan to be sure that your business is found on Google.
Marketing
Need a new logo, letterhead or complete brand identity for your business? Our process begins with extensive research to be sure give your brand a competitive advantage. 
Our Signature Process & Workflow.
In order to capture your ideal customer's attention, we'll to create an emotional connection with your business. Far too many business websites rely on stock photos and industry jargon that means very little to their customer and doesn't convert them to paid customers.
Our process involves listening to you and your customers to develop content that resonates through a very conversational tone. We'll work with you to tell your unique story across your website and all of your media channels -so that current and future customers have a deep feeling of  trust and familiarity for your business before they even walk through the doors.

Research
We take a deep dive into research for your business. We'll need to learn a great deal about your industry, market, competition, and services.

Wireframes
We sketch out a plan for the scope of the project. The wireframes map out a logical flow for your content as it relates to your greater goals.

Design
Clean, modern, and intuitive websites designed to engage your audience and convert them to paying customers. Simply put: it works how you'd want it to work.

Development
Responsive website development to meet your highest standards and integrate with your existing, CRMs, email, software, and marketing stack.
Let's Work Together to Grow Your Business!
Interested in setting your business apart from the competition and delivering powerful first impressions? Let's connect!